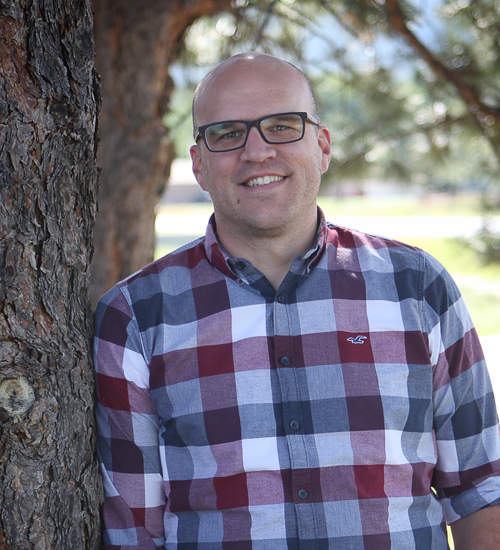 Sunday, Feb 05 2023
Please join us as Jim Vandermeer will be preaching through 1 Corinthians 1:26-31.
Click here for the current sermon study guide.
Watch Live
Missed a Sunday?
Watch previous sermons
Gospel-Shaped Family Conference
For many young people, the primary shaping influences are culture, media, education, and peers and often the unbiblical messages embedded in these influences go undetected for long seasons allowing doubt, confusion, and disbelief to grow. Learn how to shape your family through a Christ-centered marriage, biblical parenting and grandparenting, and a Scripture-saturated home.
The Gospel Shaped Family conference is designed to equip families to raise children and grandchildren with a deep, lasting, culture-transforming faith. God designed families to shape the next generation with the gospel, give them a biblical view of life, and be the primary means to help children and grandchildren mature in Christ.
Click here for detailed information.
Register through MyWPCC
Women's Bible Study
WOMAN TO WOMAN
OLDER AND YOUNGER
SIDE BY SIDE
LIFE ON LIFE

We're excited to offer one amazing Bible Study, for all of us to do together, no matter your season of life.

Morning & Evening classes starting Tuesday, February 7.
Click here for detailed information.
Register through MyWPCC
Encounter
When we join our hearts together in worship, we collectively Encounter God in a meaningful way.

Our worship services are planned with that goal in mind.
Grow
We believe the most effective way to grow in our faith is in the context of community.

At Community Church we want everyone to get involved in a community group, DNA group, or a study group so we can grow together.
Serve
God has uniquely gifted each of us for service in His kingdom.

When the body of Christ works together we see Him do amazing things through us!
Connect & Multiply
Our mission is to 'Follow Jesus and lead others to follow Jesus", so the center of our disciple-making plan is to Connect and Multiply.

All our ministry efforts are geared toward helping people connect in a relationship with God, connect with other people, and multiply disciples.